Richard C. LaMagna, CPP, CISM President LaMagna and Associates, LLC.
Prior to starting LaMagna and Associates, a Cyber security and Intellectual Property protection consultancy, Mr. LaMagna served as Director of Worldwide Anti-Piracy Investigations and later as Director of Worldwide Law Enforcement Training and Outreach on the Microsoft Legal Department's Internet Safety Team. He developed very successful collaborative relationships with U.S. domestic and international law enforcement agencies, to include the FBI, the United States Department of Justice, the Department of Homeland Security and INTERPOL.
He also led Microsoft's Online Child Safety Strategy and was the lead contact with the National and International Centers for Missing and Exploited Children, the Internet Crimes against Children (ICAC) Task Forces and many
foreign
enforcement agencies. His recruitment by Microsoft in 1999 followed a distinguished 28-year U.S. federal law enforcement career that culminated as Deputy Chief of Intelligence, Drug Enforcement Administration (DEA) Headquarters. He also served as Director of Counternarcotics at the White House, National Security Council and as Section Chief, FBI HQ. He has worked extensively with the world's leading pharmaceutical companies to address the online sale of counterfeit and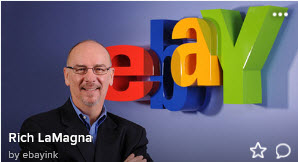 diverted prescription medicines. His clients include Fortune 500
drug
companies and high-tech companies, eBay, the CoStar Group, the Lafayette Group, the UN Office of Drug Control, and the International Fund for Animal Welfare (IFAW). He has published articles and papers in security related fields, has been the subject of media interviews and is a frequent speaker at security industry conferences. He is the former President of InfraGard Nations Capital Alliance, a member of ISACA, the American Society of Industrial Security, and a graduate of Gettysburg College (B.A) and Georgetown University (MALS) Washington, D.C.